Translated from informa-azione by act for freedom now/B.pd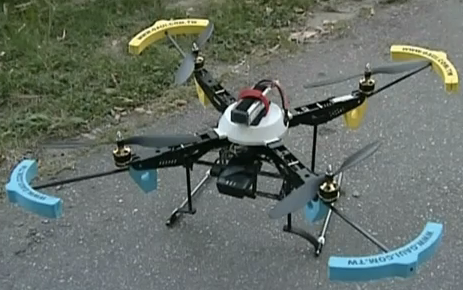 Immediately after the devastating earthquake that struck the Emilia Romagna region (northern Italy) in May 2012, the Italian State set camps for the earthquake victims, run by the Civil Protection, a body that intervenes in situations of 'natural disasters' and other kinds of 'emergency'. As happened with the earthquake in L'Aquila (central Italy) in 2009, these camps are heavily patrolled by the forces of order and prevent all sorts of self-management by the local people. Areas overwhelmed by earthquakes, therefore, turn into laboratories for social control: proper check-points are set up in the camps for anyone who wants to go out or come in, searches are made on the refugees, nothing can be self-organised, everything is managed by the Civil Protection even to what people in the camps have to eat and drink. No internet, no leaflets, no kitchens, no space for discussions.
In the aftermath of the earthquake in Emilia Romagna, however, some local people organized themselves in self-managed camps, also supported by anarchist comrades of the area.
Now the Italian State wants to evict all self-managed camps and force anyone to submit to the State-controlled camps.
This text, written by comrades from Ferrara, offers a worrying insight into the militarization of the territory devastated by the recent earthquake (translator's note).    
In order to carry out activities of structural control and to contrast so called looting [in the houses destroyed by the earthquake], cops all over Emilia Romagna are relying on drones developed by GREAL (Geographic Research And Application Laboratory) of the European University of Rome.
Apart from watching all kinds of targets, these drones equipped with cameras can easily sneak into houses and sheds, and eventually record and elaborate the images on computer, which are subsequently put at the authority's disposal.
If in the aftermath of the earthquake, drones were used 'only' to help operations of structural reconstruction and demolition, now they are being set on everywhere, with the excuse that they can assess cracks and critical situations near houses and sheds and prevent looting.
So we have come to a situation where control on populations is assured not only by a massive presence of mobile units of police and the army but also by aerial technological surveillance. A synergy between large video monitoring and widespread military presence on the territory, which will be indispensable to the forces of order in the supposed eviction of self-managed camps. On Monday 18th June, in fact, the decree ordering the forced eviction of self-managed camps became effective for some towns hit by the earthquake.
As usual, anti-insurrectional and 'emergency' aerial espionage at low altitude through drones represents a main instrument of control and acquisition of data, which will be useful to military and police operations.
A video surveillance in real time run at distance, which allows to keep any movements under control, even in little villages where there are few cameras, and therefore it becomes particularly useful in case of forced evictions and in front of the probable reaction of the evacuated populations.
On this occasion too, cops and militaries are relying on the precious help of Italian Universities and their research apparatus to fulfil their operations of espionage and social control.
Just like in L'Aquila, in anticipation of future insurrectional situations, the alliance between research, emergency management in scenarios of crisis and military presence finds its test-bed in so called 'natural disasters', where regimentation of the population and physical/technological control over it becomes of paramount and strategic importance for dominion.
GREAL – Geographic Research And Application Laboratory –European University of Rome – Via degli Aldobrandeschi 190 – 00163 – Rome (Italy)
Tel: 0039-06-66543878
Fax: 0039-06-6653840
Email: gianluca.casagrande@greal.eu