Translated by Actforfreedomnow/boubourAs   source

Call for the organization of a demonstration for the upcoming trial  of which begins on the 8th of October.
On October 8th one more court martial begins in Koridallos prisons, at the expense of the persecuted comrades for the Revolutionary Organization Conspiracy Cells of Fire, whether they have taken the political responsibility of their participation in it or they refuse any connection.
1 trial,
4 Cases
(Volos arrests, Pefki arrest, Parcel Bombs, December 4th arrests),
17 Accused,
13 Imprisoned comrades
9 Members of the CCF: Damiano Bolano, Panagiotis Argirou, Mihalis Nikolopoulos, Giorgos Nikolopoulos, Gerasimos Tsakalos, Christos Tsakalos, Giorgos Polidoras, Haris Hadjimihelakis, Olga Economidou
8 Persecuted: Theofilos Mavropoulos, Dinos Papadopoulos, Stella Antoniou, Alexandros Mitrousias, Kostas Sakkas, Giorgos Karagiannidis,
2 of which are wanted: Giannis Mihailidis, Dimitris Politis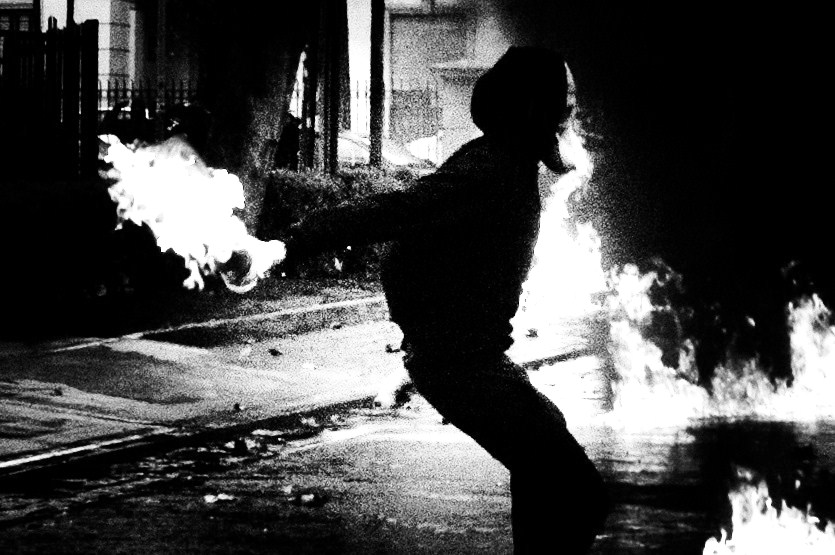 The dogma of "Zero tolerance" applied the last years seems decided to exterminate the internal enemy by all means, and even more amidst an economic and systemic crisis. Whether it aims at the members of the R.O. CCF, who are persecuted for their actions as well as their speech which factually insults the "invincible" façade of the "almighty" state (e.g. a bomb at the parliament, at Koridallos prisons, at the offices of the Golden Dawn, at the courts of Athens etc.). Or when it aims at the persecuted anarchists who remain imprisoned for the same case making it obvious that all social resistances will be violently persecuted, let alone anarchist action and theory.
The road of resistance to capitalist barbarity, the road of the struggle for freedom, goes through solidarity to those who first walked it. It leaves no one alone, it leaves no one behind.
CALL FOR THE ORGANIZATION OF A SOLIDARITY DEMO FOR THOSE PERSECUTED FOR THE CASE OF THE REVOLUTIONARY ORGANIZATION CONSPIRACY CELLS OF FIRE, ON SATURDAY OCTOBER 6TH.