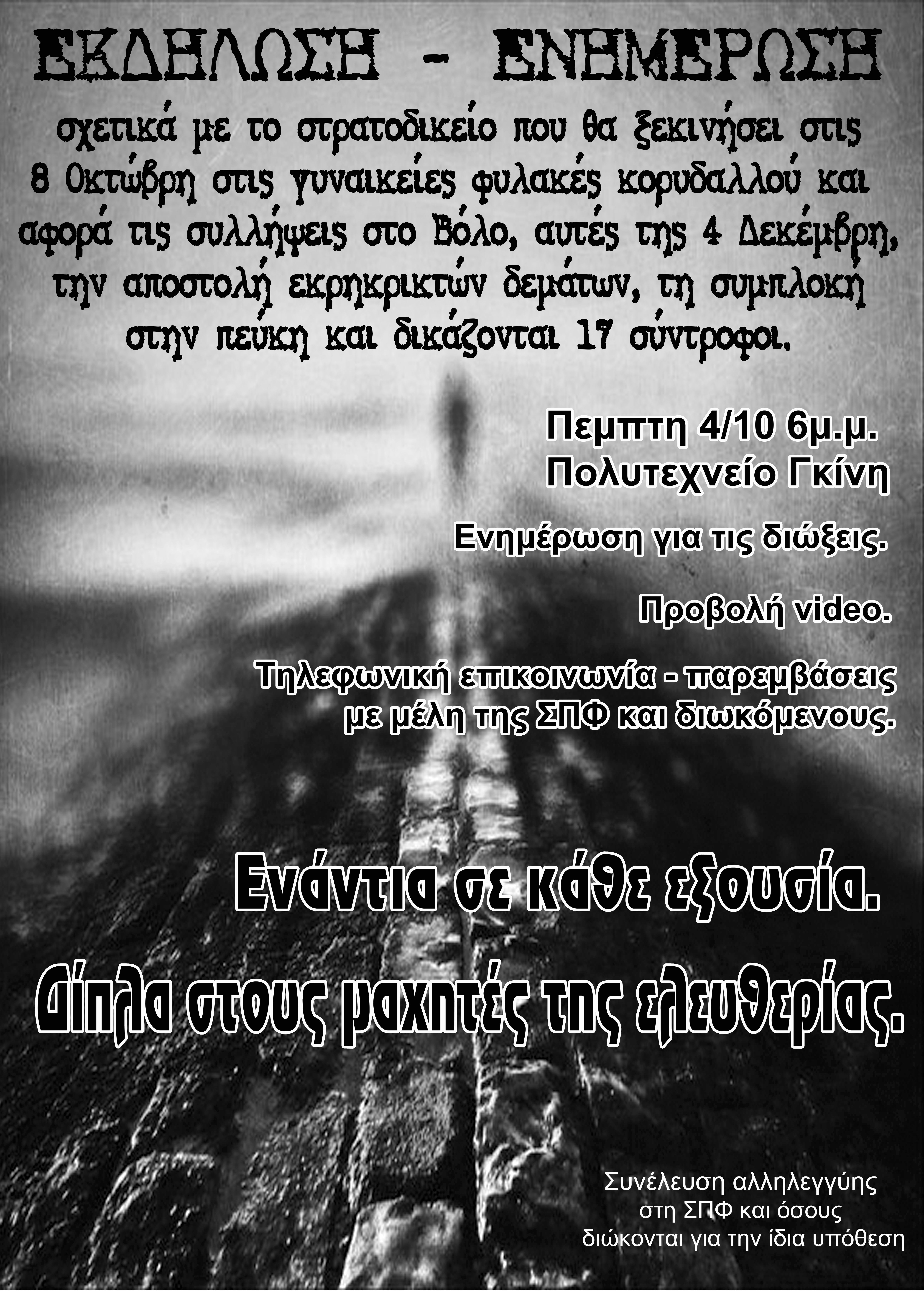 Event – Information concerning the trial beginning on October 8th for the case of the R.O. Conspiracy Cells of Fire in the specially converted room in the female prisons of Koridallos and it is about the arrests in Volos and the arrests on December 4th, the sending of the 14 incendiary parcels and the clash in Pefki, 17 comrades on trial.
Thursday October 4th, 6.00pm, (the day changes to 11/10 /12 )
Polytechnic University, Gini building,
Athens
AGAINST ALL AUTHORITY
NEXT TO THE FIGHTERS FOR FREEDOM
Assembly for solidarity to the CCF and to all those persecuted for the same case.