Translated by boubourAs.Actforfreedomnow!
source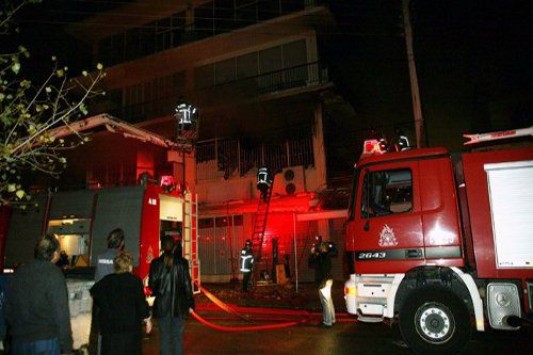 At souvlaki restaurant "Leoforos" which is on Knossos av. works even today a self-proclaimed 'Golden dawner'.
In our eyes the equation is simple… The "clean" that feed the fascists, tolerate and support their existence and action and are therefore a target of ours.
On 30/10/13 we placed an explosive device outside the shop mentioned above.
We turn against this society of misanthropes with hate and rage, against every form, institution and carrier of authority, oppression and repression.
Your quiet nights are over..