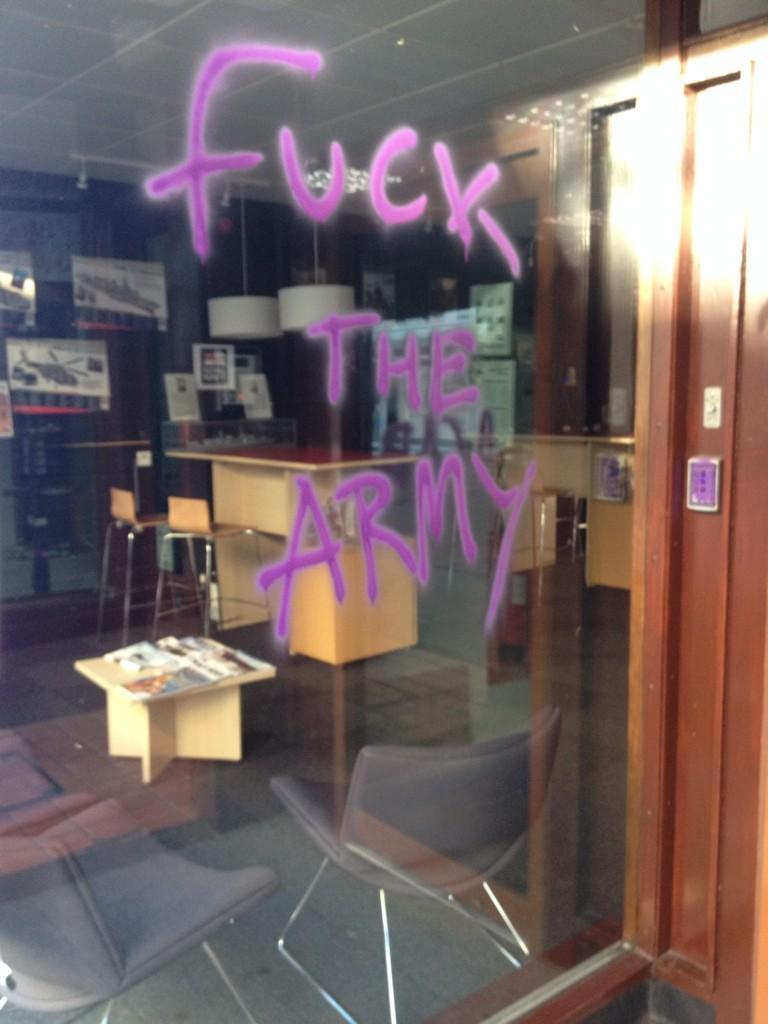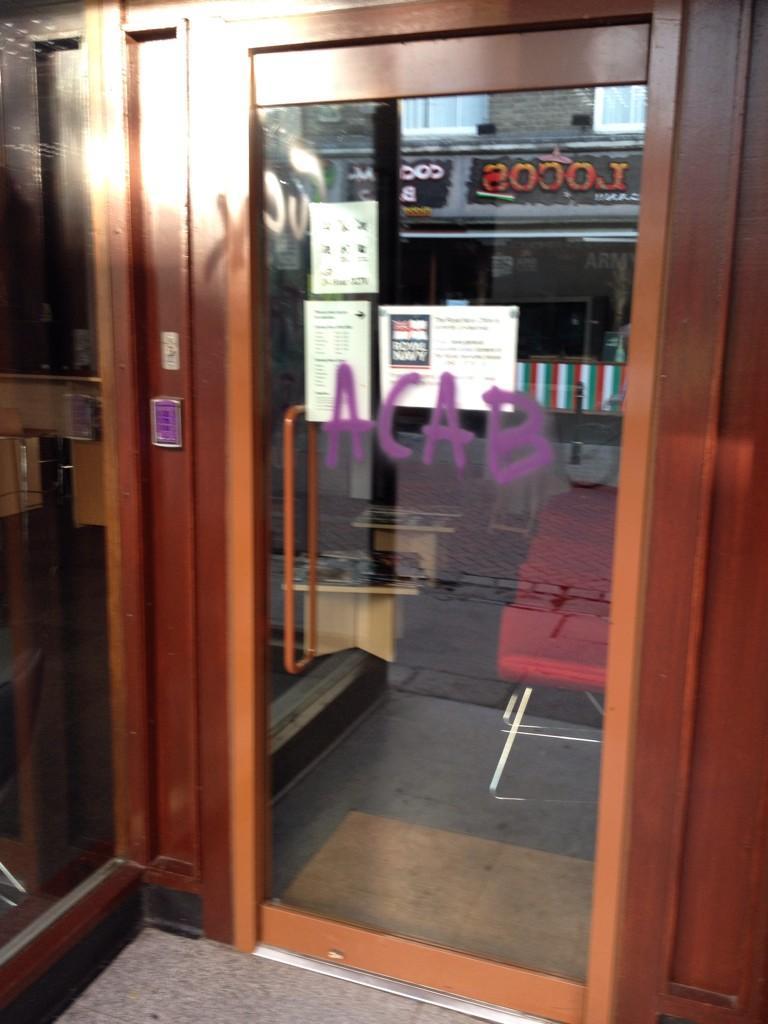 Offensive graffiti has been sprayed on the Armed Forces careers office in Canterbury.

The anti-military and police slogans were daubed in purple paint on the centre in St Peters Street overnight.

One read "F**k the Army" while another, scrawled on the door, read "ACAB" which is thought to stand for "All Coppers Are B******s" (oh really? haha)

Staff arrived at work this morning to find the foul-mouthed messages, but they have since been scrubbed off.
Army spokesman Sarah Kingshott said: "We can confirm the graffiti incident did happen.
"It wasn't just the careers office that was affected. Because other shops were involved, it has become a police matter…"
It is thought the neighbouring Barretts car showroom was also targeted by vandals, but no one was available for comment.