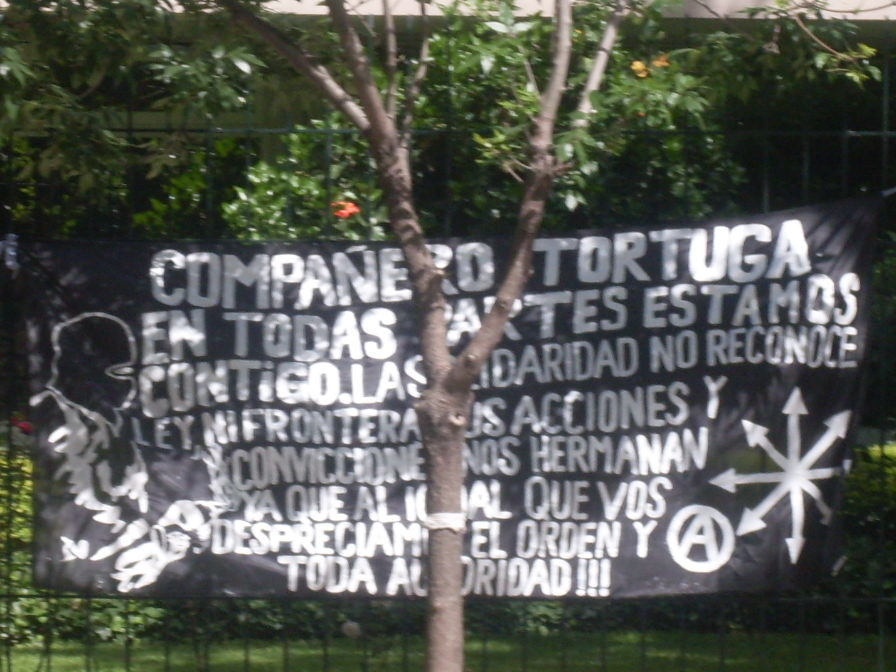 FROM: viva la anarquia. /    Translation B.pd/actforfreedomnow
Yesterday, 22nd November 2011 at around 9:30pm, we went outside the Chilean embassy in Buenos Aires to show our support to our comrade Luciano Pitronello (Tortuga), whose charges were being formalized that very moment in Chile. We unfurled a banner reading:
COMRADE TORTUGA WE ARE WITH YOU EVERYWHERE
Solidarity does not know laws or borders. Your actions and ideas unite us because, like you, we hate all order and authority.
Leaflets were also left on the spot.
Comrade Tortuga, we the exploited of the world are all with you!
Strength to Tortuga, always against authority and the State
Prisoners at war free!!!
Insumisxs en guerra
(not submitted in war)