"We just ended a death machine, a so called excavator, in the wood side of Örebro.. You should do so to if you care at all about the earthlings around you, and all of our home, planet earth.
-Against the true ECO FASCISM: the fascism committed against all wild life, and against all other oppression.
FUCK ALL NATIONAL STATES, FUCK PATRIOTISM! Love this planets life instead!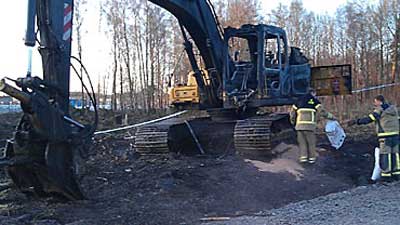 GO OUT!!!
EARTH LIBERATION FRONT
JORDENS BEFRIELSEFRONT"